Deadly Edge
Update #2: Mayhem, Blood and Bugs!
---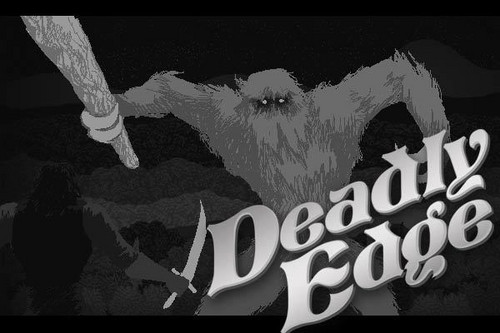 You're likely to see some major improvements with this new patch for
Deadly Edge, and it won't be the last! We've got some fixes for
downright game-breaking bugs and a load of great improvements.
Our goal for the next patch is even more extensive, so stay tuned! Oh, and good luck with Loth - he's boss even for a boss.
~~Game Tips~~ Rush Combo: light, light, heavy
Critical Fixes
Fixed bug where Unknown would teleport the player into space.
Fixed colliders on Kladen Mountain cliff edges, player will no longer fall into the abyss or at least Under Kladen.
Secondary Fixes
Adjusted the size of all dialog and lore interactions.
Fixed strange animations when enemies block.
Fixed music cut-off on BK and Intro Credits.
Removed bandit between Kladen Mountain and Under Kladen.
Added breaking sound to a certain bridge somewhere.
Fixed "curse" blocker in Loth battle.
Fixed many of the interaction cues, many were not showing up for the player.
Still Pending
Returning from game to title screen causes black screen or frozen animations on menu.
Returning from game to title screen to game cause the game to crash in certain instances.
Quitting the game from a menu crashes on the steam build.
Changing resolution/fullscreen/windowed causes the UI raycasting to shift out of place even though it is visually preserved. Restarting the game fixes this until changes are again made.
Resolution list in options displays the wrong resolution for the currently selected res.
Trying to use doorways & dialog sometimes requires pressing the action button multiple times or holding it down.
On some machines, the player is slowed down on ramps and stairs.
Mysterious process swap bug (On windows, the game icon seems to be swapped out and the game skips frames)
Gammon's combat audio breaks during this fight.
Various other tweaks, fixes, and game balances. We crushing them as fast as we can!
There is a memory leak that causes a crash when the game is left open on the menu.
Please continue to share your feedback and issues. There is a log file located in the the Data folder that accompanies the game in your steam install. Including that file with all bug reports aids us greatly!
THANKS FOR PLAYING!