Deadly Edge
Update #3: Eclipse Madness
---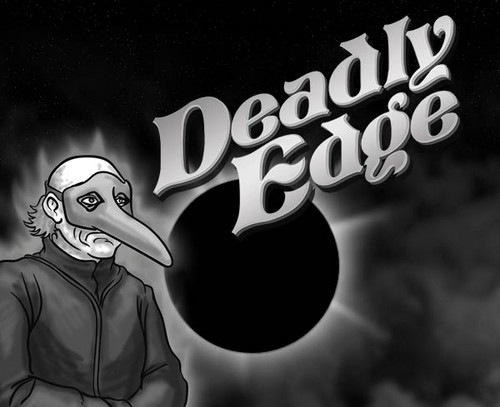 Happy Eclipse Madness Weekend! If you are in the part of the world that will be turning under the moon's shadow this coming Monday, please be safe and don't burn your eyeballs out looking at the sun! We will be joining the festivities from just outside our office in Casper, Wyoming. Our city expects somewhere between 35k & 60k visitors this weekend, and our state is expecting double our population! We will be sharing a livestream of some of our eclipse experiences on Twitch (@BisonKings), so check us out over there if you aren't outside enjoying the end of the world yourself.
We've smoothed out a number of major issues this week; some were helped along by much needed updates for many of our third party libraries, others just involved truly sorting out my coding madness. The game is much more stable and playable. We will be going pretty silent over the next week while recovering from the eclipse event and attending a funeral. Stay tuned for our next update planned for Labor Day weekend which will add some better combat fine tuning and a few other surprises.
Please continue to share any issues you have in the game. Your feedback has been excellent!
Thanks for playing!

-bradley
Included this update:
Fixed resolution switch bug which causes the menu interaction to break and forced a game restart every time you changed resolution.

Fixed lore and doorway interactions bug which made them unresponsive until multiple button presses had occurred.

Fixed Pause Menu -> Quit to Title -> Continue bug that caused a game crash.

Fixed bug where game music continued to play after quitting to title along with the title music.

Fixed multiple enemy sound levels

Fixed bug where a crashing sound plays at the beginning of the level load at the first save point.

Fixed sound level on BK title screen so it doesn't blast your ears off when starting the game.

Fixed bug where skipping the intro cut scenes on a new game wasn't working correctly on controllers

Fixed pause menu bug where it would cause the menu background to be frozen when quitting to title.

Fixed intro credits audio looping.

Scaled loading message on the loading screen.

Fixed a misspelling in some of the story dialogue.

Reworked some of the level loading code. There may be some potential to load these faster in the future, so check back in future updates.
Files
Deadly Edge 1.03.zip
136 MB
Aug 19, 2017